I will attend events as a historical shoemaker. The equipment and clothing I have is for C15th war of the roses, early and late C17th, mid C18th and Napoleonic eras.
I can also write and give bespoke and standard presentations and lectures at a customer's premises or chosen venue.
The daily hire fee is £140 plus expenses dependant on distance to the event, etc.
If you have any questions please Contact Us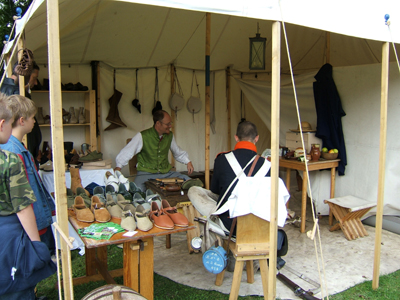 This picture was taken at the LPLG multi-period event in the Netherlands September 2005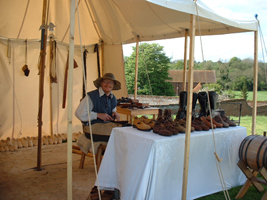 This picture was taken at the Sealed Knot English civil war event at Basing House, Basingstoke May 2005
This picture was taken at Herstmonceux Castle August bank holiday 2008